Welcome to the HNS Online Provider Directory. Information in this directory is updated daily and subject to change without notice. Please contact us at (877) 426-2411 if we can assist in locating a provider near you.
You may see a GOLD SYMBOL next to the name of a healthcare professional. This symbol indicates the provider has met certain standards for performance and efficiency and has been designated as a Center of Excellence by Health Network Solutions.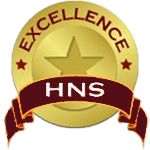 This designation is intended only as a guide and is not a guarantee of service, quality or treatment outcome. Please note that all ratings have a chance for error and should not be the only reason for choosing a doctor. If a doctor has not received the special HNS designation, it does not mean the doctor does not provide quality services. For additional information about our Centers of Excellence and this designation, please click the link to email
Support
.